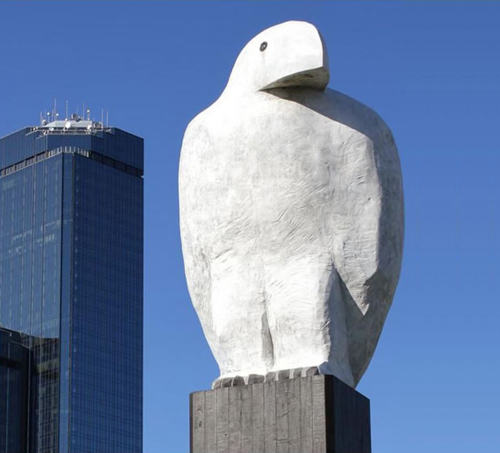 "Eagle" (2002), in Docklands, Melbourne
I'm Bruce Armstrong, an artist living and working in Melbourne, Australia. I've been carving, painting, drawing and printmaking for around 40 years.
I've been fortunate to earn some public sculpture commissions, the largest of which is pictured on this page. Called "Eagle", it stands at around 23 metres tall in the Docklands precinct of Melbourne.
Mostly though I'm a studio-based artist who has occasional exhibitions at art galleries.
Follow me on Instagram for information about the shows and to view my recent artworks.